8 Things To Remember When You Get Home From Your Trip
Planning a trip can be a daunting task. The process of selecting destination, packing, budget planning, flight bookings, selection of activities and a to-do list for your trip is not easy. However, most of us don't plan for our post trip activities or things we need to pay attention to when we get home after the successful trip?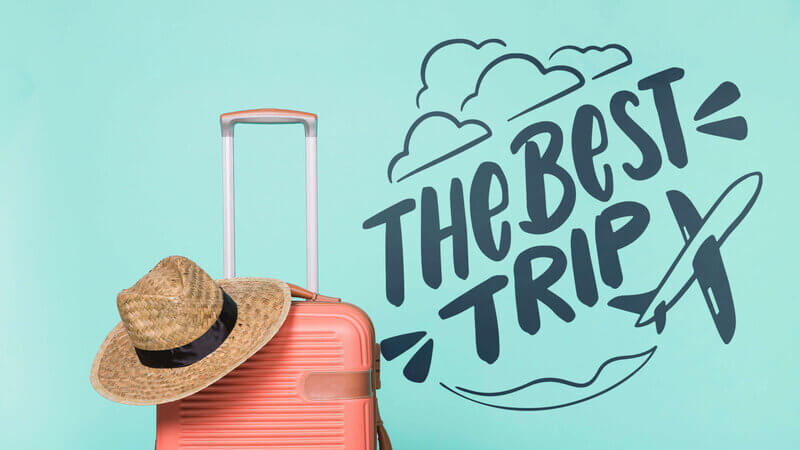 Some just lay on their beds spending two or more days relaxing from jet lag while others immediately get back on their daily routines with their sunburned faces like a trip they went on never existed. Following are some things you should always remember when you got home from your trip.
Things To Remember When You Got Home From Your Trip:
1. Turn Off The International Package
Many people switch to international package on their cell phones, so they can easily use their phone in different countries for calls, messages or internet. Always remember to unsubscribe it once you get home because the payment of these packages can be costly and if you forget to remove the subscription the company may continue to charge you.
2. Claim For Flight Delay Compensation
If something was out of the ordinary like flight delay or something was not going as planned with the flight, make sure to file for flight delay compensation. In the event of your flight is delayed more than three hours, you have a right to make a claim as soon as you got home. Claims might take time processed, so do not waste any time submitting your claim. Gather all the necessary documents and keep a record of the services provided to you for filling the feedback forms correctly.
3. Filter Your Photos
Remember to caption your photos while your memories are still fresh because once you've forgotten the moment and its back story, it will be lying in the piles of photos just like albums or scrapbooks with no meaning.
4. Check Your Email
It will be really difficult for you to keep checking your email on a trip, but do remember to check it once you get home. The longer you wait, the more difficult it will be for you to sort the important mails.
5. Check Your Bank Account Details
Identity theft is increasing nowadays so it is becoming really important for you to check your bank account and credit card details when you get home from a trip where you used unsecured internet connection and made transactions with unknown people.
6. Check Your Loyalty Programs
If you travel frequently and are a part of loyalty programs, make sure to log on back to check the points or miles you've received. Make sure not to throw your receipts in trash until your account is credited, as you might need to submit a new request for your missing points.
7. Take Everything Out Of Your Travel Bag
This step is the most difficult one to do after getting home from a tiring trip, but once you delay it for days it will become really irritating and frustrating for you to find your things that are not on their place when you need them and finding the stuff in your bags can mess up your home.
8. Remember To Take Care Of Yourself
It is normal to get sick after getting home from trip. The tiring jet lag, moving through hotels, changes in sleeping schedules may have an impact on your health. Drinks lots of water to stay hydrated, try eating healthy foods such as vegetables and fruits. Sleep well and take a good care of yourself for the next few days.
A trip can be tiring but it's essential to take care of post trip things right after you get back to avoid complications and trouble later on.